The 14th ChinaJoy Expo with the theme"New Gaming Era, Embracing Pan Entertainment"is officially kicked off at Shanghai New International Expo Center today. The country's leading comprehensive entertainment service provider Ourpalm and other industry leading companies such as Tianma Shikong, Playcrab, Upstream Network and Dynamic Network Pioneer all show up at the Hall W4. Besides a series of light, medium and hardcore premium mobile games being presented in the expo, Ourpalm also brings the PS4 exclusive The King of Fighters XIV. Meanwhile, Ourpalm cooperates with Sony and sets up a special VR experience zone which mainly focuses at PS VR, bringing a refreshing sensory pleasure for all partners and players.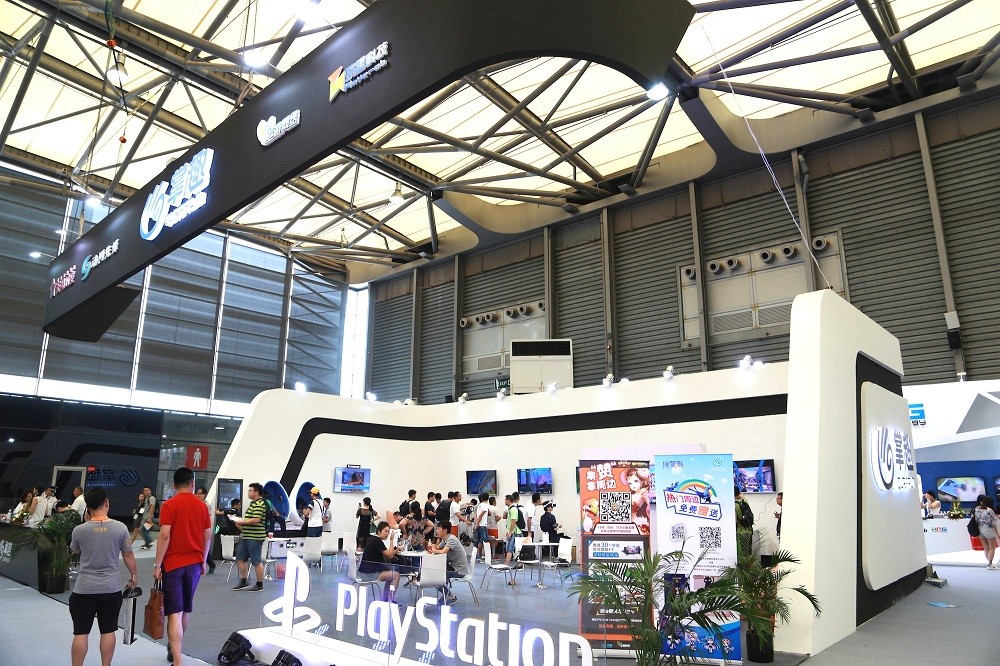 The booth of Ourpalm has been consistent with its simple style, using the classic black and white as the dominant tone and a streamlined appearance with the high tech feeling. From products presented in the expo, the old famous games MU and The King of Fighters '98: Ultimate Match OL are still very popular. Meanwhile, Freestyle, World of Dragon Raja, Assassin's Creed Online: Alliance, Heroes of Might and Magic: Era of War and other renowned IP-based products are also revealed in the expo and have attracted great attention, indicating the company's rich products reserve.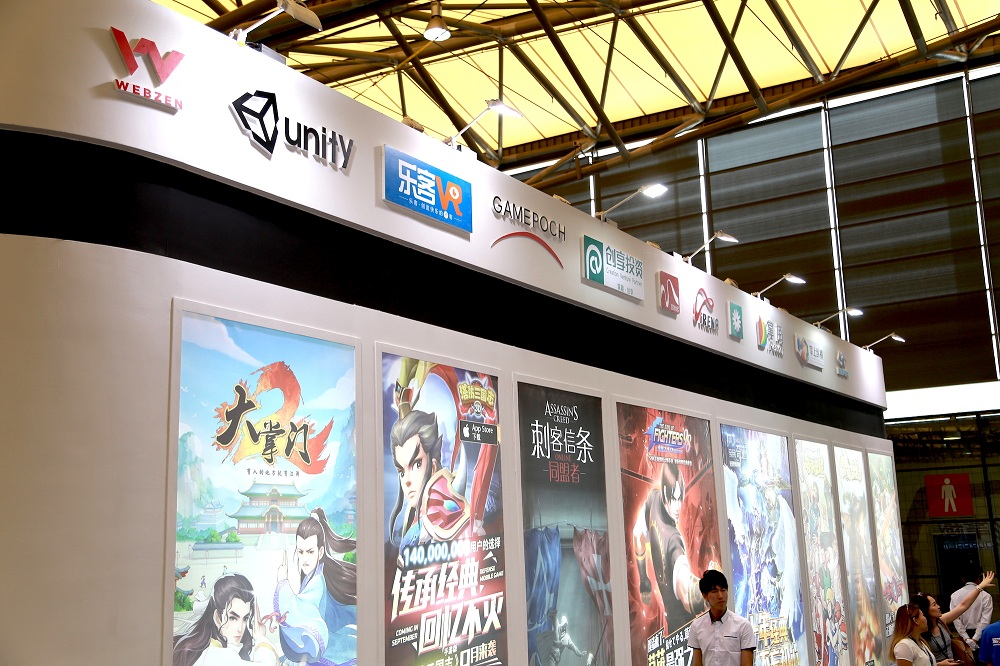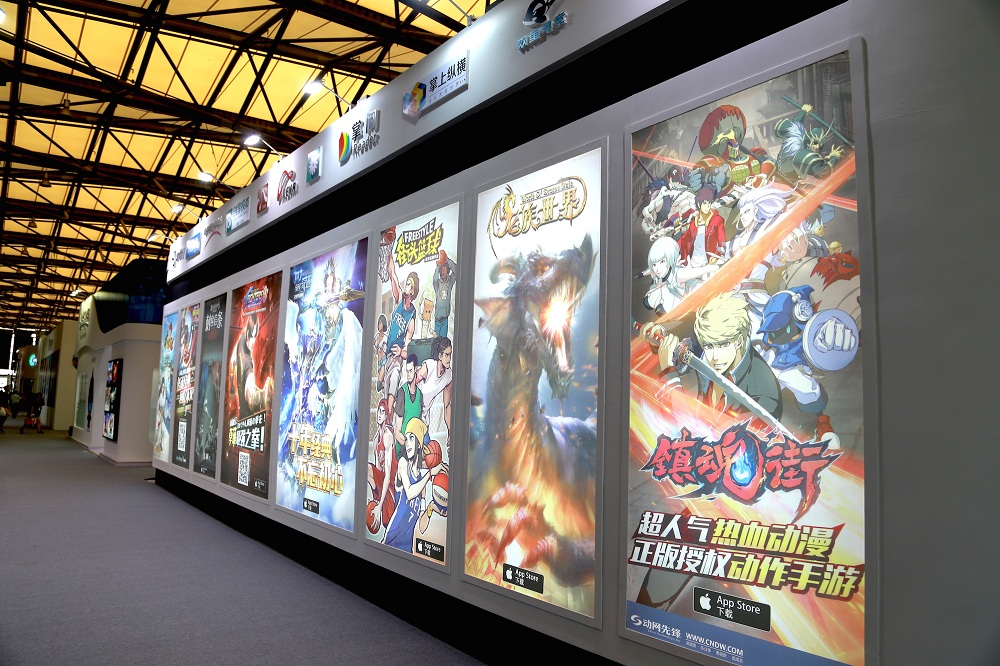 (Ourpalm star products)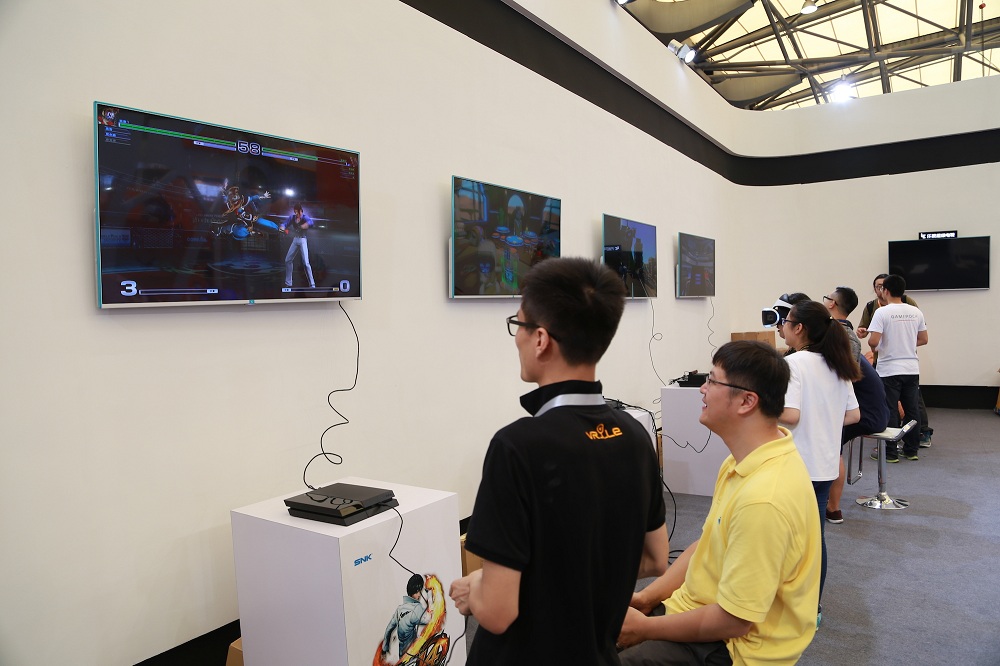 (Players experiencing The King of Fighters XIV)
VR technology that represents the future of gaming experience is definitely the protagonist in ChinaJoy. Big news about PS VR have been announced frequently recently, causing a record high hit in the industry. A few days ago, SONY has announced the release of Chinese version PS VR devices will be on October 13 with the selling price of 2999yuan. At the same time, Ourpalm invested Gamepoch also held a press conference, announcing the establishment of China's first PS and PS VR offline experience center "Star•Singularity", and the sole distribution of PlayStation®4 exclusive The King of Fighters XIV in mainland China.
As one of the most important company in China's mobile game industry, Ourpalm has paid attention to VR very early. It has invested in Unity, Leke VR, 87870 and other premium companies to complete the layout in all industry sectors. In the meantime, Ourpalm invested Gamepoch is one of the top 26 developers and publishers of SONY PS VR in Asia region. It has cooperated with Sony Computer Entertainment (Shanghai) to launch the"VR Project", establishing VR labs and providing comprehensive resource support to VR development team in order to promote the development of VR industry.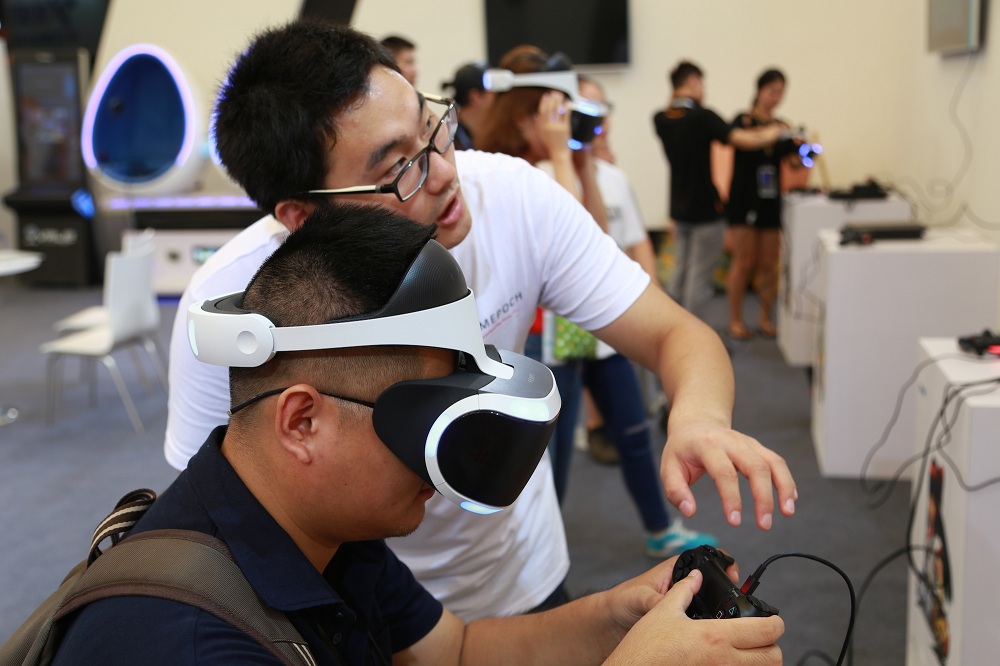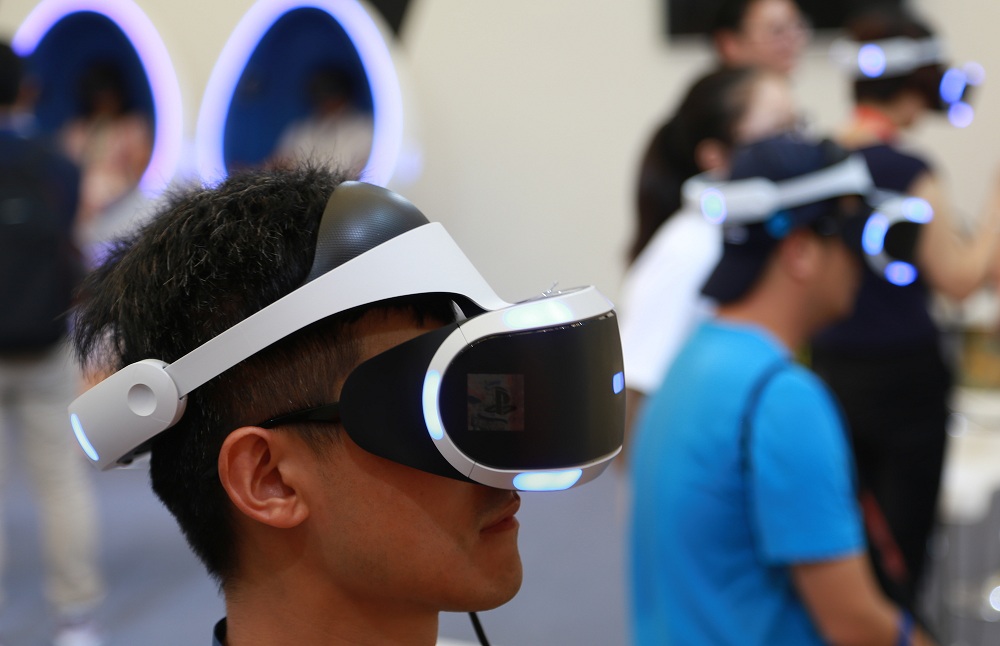 (Players experiencing PS VR)
The popularity of VR has attracted many people for Ourpalm booth. Visitors are ager to try the latest PS VR devices, the uniquely designed Leke VR Egg Cinema are also very popular. Interactions is made in a warm atmosphere. Partners not only discuss about game business, they also show a strong interest in VR game related cooperation. The director of Ourpalm booth says they hope to let more people enjoy the immersive feeling of VR and promote VR technology in this down-to-earth way.